I have been getting
Sunset
magazine for years. I used to love reading it at my grandma's house as a child. I have so many of them squirreled away in piles and I finally started going through them and ripping out things I want to save. One of my favorite recurring articles is "Northern California Weekend." It's usually two or three pages highlighting a trip that could be a day drive or a weekend getaway. I've often longed to try many of them and have done a couple. I'd like to take a stab at sharing some of them with you on a semi-regular basis.
This is my second entry and this time I'd like to share
Santa Cruz
, Ca
with you. Some of these locations are from a Sunset magazine article and some are my own favorites. I'm even going to throw in one place to check out that a reader told me about!
I've mentioned
The Buttery
several times here on the blog so I won't sermonize about it for too long here. Delicious pastries, yummy breakfast and lunch... cute old building. Check it out.
Image from Penny Creamery website
At the recommendation of a reader...
The Penny Ice Creamery
. Next time I'm in SC I am definitely going to check this place out, she says it's good and after looking at their website I think she's probably right! I'm impressed that they make all of their own ice creams and sorbets from scratch each day and from locally sourced and organic ingredients. Anyone that does things in a sustainable fashion is going to get my vote! Their flavors change often and even daily depending on what strikes the creators. A few flavors on their menu right now are; Rum Raisin, Persimmon Vanilla Lime Sorbet, Caramel Chocolate Chip, Cayenne Dried Apricot, Olive Oil Sea Salt Chocolate Ripple, and Vanilla Bean.
If you are a quilter or a sewer you must make a stop at
Hart's
fabric store. They have a huge selection of fabrics. Everything from solids, to fun prints in the newest styles, and fabrics for making clothes and costumes. They also have a home decor section.
Image from Sunset Magazine
Emily's Bakery
is a great little place with an outdoor patio under a canopy of leaves. I've only gotten one thing there but they are quite possibly the best jam thumbprint cookies I've ever had.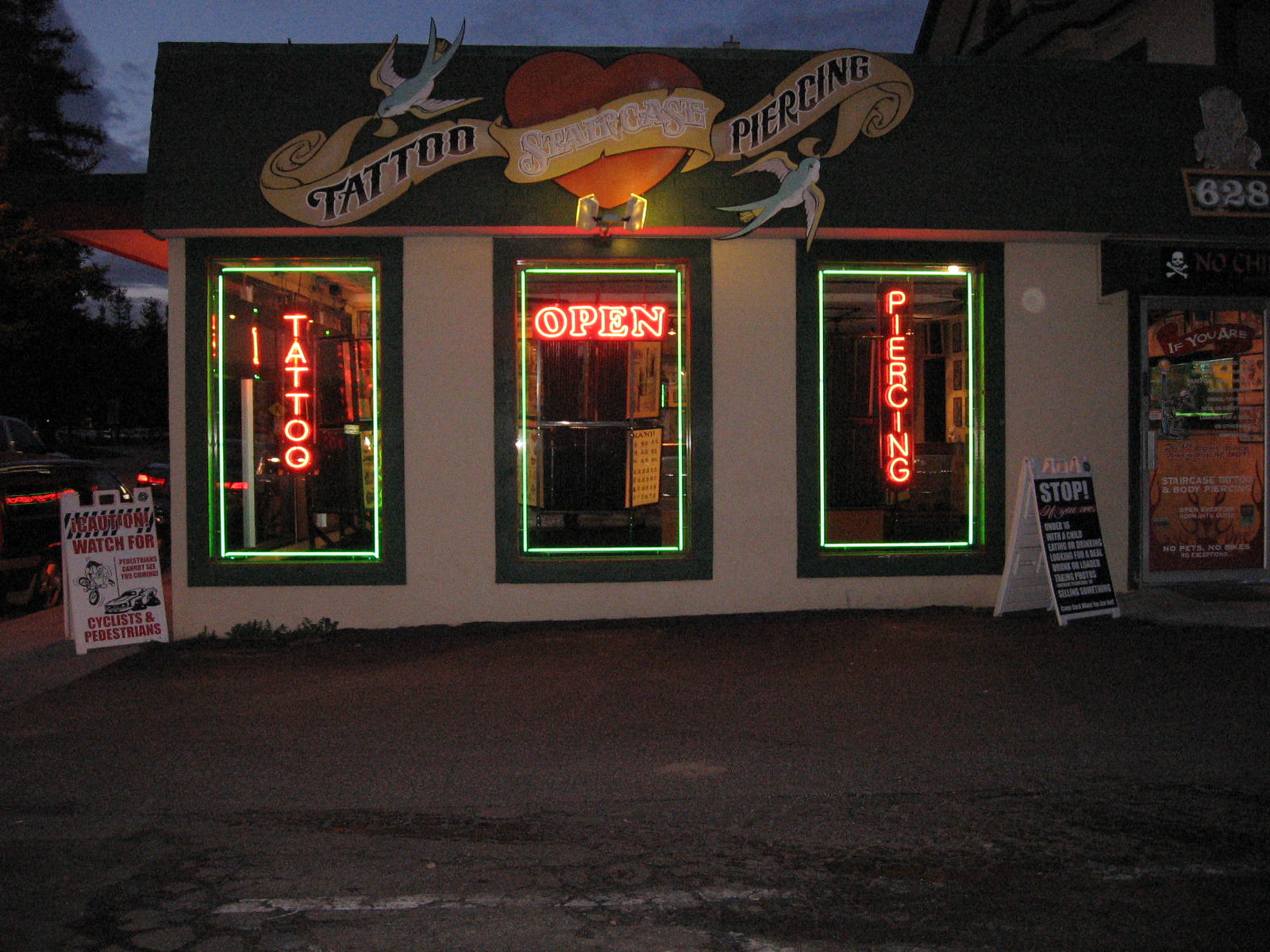 An unusual addition to a post like this... if you're ever in the market for a tattoo or piercing I would recommend
Staircase
. I've had a few things done there as have my friends. It's clean, and neat and Paul the piercer is great.
I'm a beach girl. I love it and it's always a place where I can go to feel refreshed and alive. In Santa Cruz just down the road from Hart's Fabric store is Seabright beach. I've been there in the summer and it was a little crazy and parking can be difficult but this time of year it's great. I went there to photograph my sisters quilt and it was bright and sunny and there was barely anyone there. It was lovely.

It's also lovely to walk along the bluffs along West Cliff Drive by the lighthouse. You can watch the surfers and the waves crashing on the beach. There is a decent stretch of sidewalk that goes from Cowell's Beach all the way around the point to Natural Bridges beach. If you ask me, one of the best parts of hanging out on West Cliff is people watching. There are surfers, and old hippies in their vans with tiedye hanging in the windows, there are people walking their dogs and running, and tourists with cameras hanging on their shoulders.
Another of my favorite beaches is called Scott Creek Beach. It's not actually in Santa Cruz but it's worth the drive. Head north up highway 1 and go past Davenport. Not much further up the road you'll start a gentle curve to the right and down and you'll see the beach open up on your left. There is usually plenty of parking on the side of the road but there are no bathrooms so be sure to do your business before heading out.
If you are a flower and plant enthusiast check out the
UC Santa Cruz Arboretum
. According to the Sunset article they have the largest number of Australian flora outside of Aussie land. Want to buy plants? Check out
Garden Company Nursery and Gift Shop
.
If you are an antiques enthusiast like I am you should definitely check out the nearby town of Soquel. They have many antique stores ranging from old teacups and linens to beautiful but overpriced pieces of furniture. One of my favorites is Attilias Antiques. Crawford Antiques is worth walking through just to be in an old barn and see wonderful pieces of furniture. There are many others along that stretch of street to check out. If nothing else it's inspiring!
There is definitely more to Santa Cruz than this, but you can get started with this list and find your own favorite places to tell us about! I'd love to hear your opinions and comments about Santa Cruz if you've been. Have any places to share that I've missed?