Some people turn their noses up at at fashion or spending money on clothes, whether they are from Anthropologie or from Old Navy. Unless these people are completely devoid of personality I don't think they realize that your clothes, your hair and you appearance are how you tell the world a little about yourself without having to say a word. Fashion is a way of self expression. Sadly, the way I want to express myself often lies with clothing I can't afford so I'm forced to work with what I've got. I've been pinning things to my Pinterest style board and I'm definitely seeing a few trends...
Lighter
washed and cuffed boyfriend jeans
I really love this look!
This one makes me wish it was chilly outside...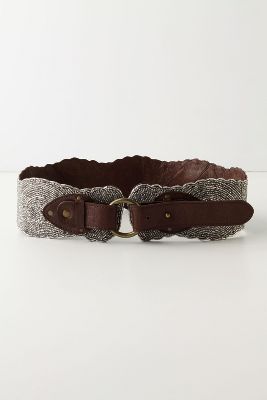 This Anthro belt has been on my wishlist for a while now, I just love it, I think it's the juxtaposition of the crystals and the rough leather.
I have a pair of fuschia colored tights I'm dying to wear with my betty dress!
love this with the scarf. We have
this one
at my store and I'm tempted... or, maybe I'll find some cotton fabric and have a tiedye party!
I love that the Starbucks cup is included in this pic... the perfect afternoon!
More layering, more belt...
For three years now I've meant to get equestrian style boots, it will it will it will happen this year!